Code of Vengeance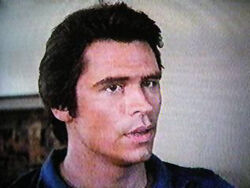 Genre(s)
Action, crime fighting show
No. of seasons
4, plus one TV movie
Code of Vengeance was a US action show created by Robert Foster for NBC. It ran for four episodes plus a pilot, but was sometimes screened as TV movies under the titles Dalton or Dalton's Code of Vengeance.
Series summary
Edit
Vietnam veteran David Dalton (Charles Taylor) drifts across the US helping out those in need with his combat abilities.
Westphall connections to Code of Vengeance
Edit
The character of Dalton was introduced in the special two-hour Knight Rider (1982) episode "Mouth of the Snake".
Ad blocker interference detected!
Wikia is a free-to-use site that makes money from advertising. We have a modified experience for viewers using ad blockers

Wikia is not accessible if you've made further modifications. Remove the custom ad blocker rule(s) and the page will load as expected.